Dictionaries and grammars

Brezhoneg
The Breton Language?
A presentation
What is the Breton Language?
Origin
Breton (Ar Brezhoneg) is a Celtic language like Welsh, Gaelic, etc. In particular, it belongs to the same branch as Welsh, the
Brythonic
branch. Breton is spoken essentially in West-Brittany. For those who don't know where Brittany is, here is a map of Europe showing the location of Brittany (Breizh in Breton) :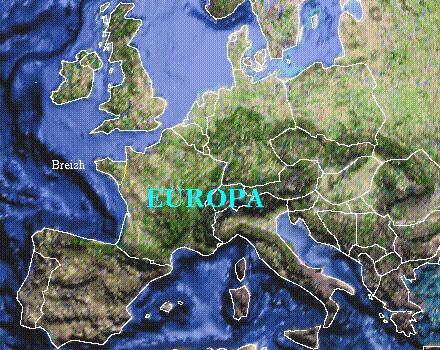 Location of Brittany in Europe
Do not confuse Breton with Gallo, which is a Romance language closely connected with French and spoken in East-Brittany.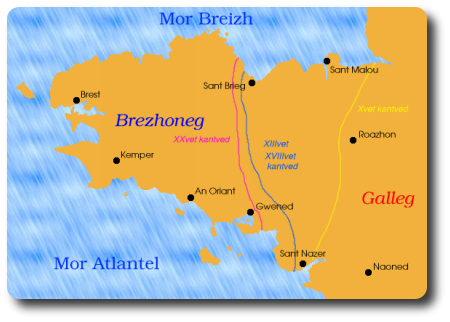 Linguistic map of Brittany
(Kervarker)
As shown on the map, the eastern linguistic frontier of Breton drew back during the course of history in a way that increased the influence of our powerful French-speaking neighbor. Meanwhile, under the influence of the media Gallo became more like French.